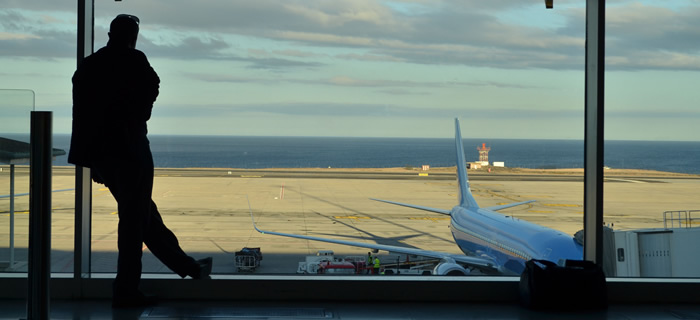 Airport Transfers Edinburgh
For relaxing, enjoyable airport transfers, look no further than Edinburgh Airport Taxis. Arrive at the airport in plenty of time to catch your flight in one of our taxis. With professional chauffeurs behind the wheel, we offer safe transfers to the airport along with a personal meet and greet service to ensure that there isn't any hassle involved.
Luxury Airport Transfers Edinburgh
At the Edinburgh Chauffeur company, we offer a high level of airport transfer services throughout Edinburgh and the surrounding areas. Our luxury chauffeur service is regular and available to a number of corporate clients and private individuals.
At Edinburgh Airport Taxi's our chauffeurs cover all three key elements that ensures your service is effortless and the ultimate in professionalism and quality. We monitor your flight from the time you book, through until the time your flight lands. Even if your flight is delayed, we will be there on time every time for pick up.
If you are looking to book an airport taxi to Edinburgh airport or any other airport in Scotland, then let Edinburgh Airport Taxis take care of your every need. We'll make your journey to and from the airport hassle free. Once more, our airport taxis are available for both business and pleasure. So, if you're looking for an easy, stress free solution to getting to the airport, Edinburgh Airport Taxis have you covered. We'll pick you up from your chosen destination and take you to the airport in question, ensuring that you're there in good time without any worries. Simply call Edinburgh Airport Taxis today to find out more about our airport taxis in Edinburgh.
Airport Taxi Service Edinburgh
Edinburgh Airport Taxi's provide a high-level taxi service directly from the main airports and private jet centres within Edinburgh and surrounding the areas. Our luxury taxi hire service is regular and available to a number of corporate clients and private individuals.
Based in the heart of Edinburgh, we are a dedicated business that provides some of the highest quality airport transfers across the country. Our management team have over 30 years of travel expertise and can provide a diverse range of quality transport services that cover corporate, social and sporting events, shopping, weddings, proms and stag nights – so you know we are the business you need to go to.
Our Luxury Airport Taxi Vehicles
We offer a great range of luxury airport transfer vehicles to choose from. All of our vehicles are of a high standard and we ensure that each one is thoroughly cleaned before use to ensure our customers receive the highest possible standard of vehicle. The vehicles we offer are suitable for transporting individuals or larger groups of people. Choosing Edinburgh Airport Taxis for luxury airport transfers means you don't need to worry about getting to the airport on time.
Why Choose Airport Transfers?
Having offered airport transfer services in Edinburgh for many years now, our team are by far the professionals you can count on. Choosing an airport transfer not only takes away the stress of paying for parking in an airport, but it means you can get to and from the airport without the need of driving anywhere. Let us pick you up from your home or workplace, and take you right where you need to be, on holiday! That said, some of the top reasons to choose airport transfers over other transport options are…
Hassle free trip
No stress over parking
Arrive in style for your holiday or business trip
Enjoy your time away without worry
It's convenient – we'll take care of everything for you
Why Choose Edinburgh Airport Taxi's for Airport Taxi Transfers?
Our reputation as an establishment is truly second to none, which is something we are very proud to uphold with each of the clients we work with. We are known to provide high quality and reliable services which in turn has encouraged the return of our existing clientele, consisting of top executives and celebrities, and led to the expansion of our customer base.
We are, therefore, confident that once you step into one of our luxurious chauffeurs driven cars you will be 100% satisfied and recommend our Edinburgh airport taxi service to anyone. We believe some of the reasons you should choose us for Airport taxis in Edinburgh include:
We cover a number of Scottish based airports
Team of professional and highly experienced airport drivers
We'll ensure that you arrive and are collected on time
A range of luxury airport transfer vehicles to choose from
Well-known for the service we provide
For Airport Taxis in Edinburgh, Contact Edinburgh Airport Taxi's Today
If you are looking for luxury airport transfers in Edinburgh, then simply call our team of professional drivers today. Our private airport taxi specialises in delivering only the highest standard of customers service to our clients across the area. Contact Edinburgh Airport Taxi's today, no matter what your requirements are, our professional drivers will be more than happy to help.
If you're unsure of your exact transportation requirements, call our team today, we will be more than happy to assist with your needs and talk you through the process, from your destination to the type of vehicle you need. Edinburgh Airport Taxis can be on hand to answer any and all of your questions. What is more important is that when you choose our Edinburgh airport taxi service, you can trust that you will receive a value for money service as all of our chauffeur services are competitively prices.
For your FREE quote, don't hesitate to contact us today!
Offering Airport Taxi's across Edinburgh
Frequently Asked Questions About Airport Taxi's
How Much Do your Airport Transfers Cost?
For airport chauffeuring from Edinburgh, the cost of the airport transfer will all depend on a number of factors including the airport, the destination and the type of vehicle that you need. We specialise in providing affordable but luxurious airport transfers to our clients across Edinburgh and the surrounding areas. If you're interested in our airport transfer services, then make sure that you get in touch with us today. One of the Edinburgh Airport Taxi team will be more than happy to provide you with a FREE quote.
What Does Your Airport Taxi Service Include?
When you choose to hire one of our chauffeur-driven cars for your airport transfer services, we'll provide you with peace of mind so that you can get on with your journey. Our private car pick-up services aren't just reliable they also ensure a relaxing alternative to minicab airport transfers, so use our trusted professional drivers. We're fully licensed and insured drivers for the first and last miles of your journey.
Why Should I Choose Edinburgh Airport Taxis?
When you choose the airport transfer services at Edinburgh Airport Taxi's you can rest assured that you're in the safest hands. With a wealth of experience in chauffeuring we'll ensure that you arrive at the airport on time, efficiently through a professional service. Our chauffeurs always go the extra mile for our clients.