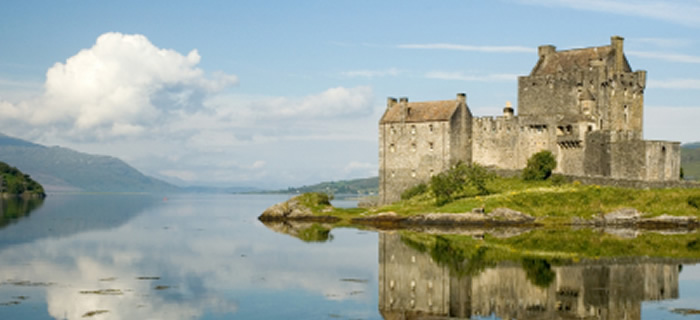 For a number of years RCD Travel have been providing minibus hire/ group transfers across Edinburgh and the surrounding areas for a number of years. Our minibus hire service is perfect for large groups for all occasions, whether its airport transfers, sightseeing tours, school trips or hen or stag parties the team at RCD Travel have you covered.
For quick, convenient and great value car hire, there is no better solution than RCD Travel, to call our team today and find out how we can help today!
Minibus Hire with Driver
At RCD Travel we are home to a team of professional minibus chauffeurs who cover the who of Edinburgh and the surrounding areas. All of our vehicles are driven by fully trained drivers who guarantee an efficient and professional service is received by our clients. Whether it's business travel or corporate hire minibus travel, at RCD Travel we have all of your transportation needs covered.
We've offered our Edinburgh minibus hire services for a number of years to both individuals and businesses across the city, when it comes to our services, we're known as a leading executive minibus hire company in Edinburgh, there's really no need consider another company. For more information, contact our professional team today.
Luxury Minibus Hire Edinburgh
As a professional Edinburgh minibus hire company, we are able to offer a range of transportation services to clients across the city of Edinburgh including, airport transfers, executive and business travel, shopping trips, sporting events and theatre trips. We also have a range of cars available, whatever your requirements, we'll have a vehicle to suit your requirements.
For comfort and convenient minibus travel in Edinburgh, the team at RCD Travel offer flexible minibus hire options throughout the Edinburgh area, these include:
8-seater minibuses
14-seater minibuses
16-seater minibuses
We commit provide a first-class and high-quality Minibus Hire service with highest standards.
With stringent safety checks performed every 8 weeks and our comprehensive vehicle insurance policy, you are guaranteed a smooth ride with RCD Travel. You can trust both our vehicles and drivers to make your experience calm and enjoyable. Our drivers are all registered and checked through Police Scotland and we guarantee security and safety of all our passengers during the travel on our fleet.
Private Minibus Hire for Events
When you are arranging and organising a special event, whether its travelling to a concert, going on a day trip, or even spending the day shopping until your hearts content, you want to arrive in style! Whatever event you are attending transportation is a necessity which you need to think about, especially if there is a large group of people.
If you are looking for an easy travel solution for your event, then RCD Travel's range of minibuses. With many years of experience in handling all group sizes from small to large, we can help arrange the perfect trip. We offer luxury minibus hire for events at affordable prices.
There is never any reason to worry about finding the destination, arriving on time, or panicking about where to park; there's no need to worry about having enough petrol to reach your destination! Our expert team of staff will ensure you arrive at your events by luxury minibus, in style and in luxury. Meaning there will be no pressure or anxiety on the day of your event.
Why Choose Us for Minibus Hire in Edinburgh?
Our Group transfer service combines quality, well-maintained vehicles with professional courteous and experienced drivers, you can be sure to receive efficient and reliable minibus hire services in Edinburgh with RCD Travel. Whether you're organising a school trip for a large group of children or need a minibus for your stag or hen party, we can provide you with the vehicles that you need.
Edinburgh has many attractions from its world-famous Hogmanay celebrations, Edinburgh International Festival and the Film Festival to mention a few. Glasgow's emerging nightlife scene has made it very popular for Stag and Hen parties, so for your mini-bus hire service in Edinburgh or Glasgow don't delay, to book today!
Searching for Minibus Hire Near Me?, Contact RCD Travel Today
For local minibus hire in Edinburgh be sure to contact the professionals at RCD Travel, we offer a range of minibus hire services across the area. Covering everything from event minibus hire to airport transfers and much more, no matter what your requirements are for a chauffeur we might be have you covered. All of our drives are fully trained to ensure they provide a high level of service to our clients. Our minibus hire offers a luxurious and comfortable mode of transportation. For minibus hire in Edinburgh, be sure to get in touch with RCD Travel today and one of our team will be happy to assist.